Over the last decade, the Vehicle Acquisition Network (VAN) has revolutionized car dealers' vehicle acquisition processes across North America. To further help automotive dealers refine their operations for increased profits, a new eBook from VAN was recently released detailing five process principles based on extensive dealer feedback - ensuring dealerships have access to all necessary tools for successful acquisitions in this digital age.
"This invaluable resource can help dealerships achieve greater vehicle acquisitions, customer satisfaction and revenue growth by implementing key principles designed to optimize the private party seller experience." expressed VAN's COO, Mark Curcio
Drawing on the latest insights into dealership operations, this VAN's eBook reveals five practical process principles that can give dealerships a significant edge. From boosting their customer experience to increased revenue, there are many strategic advantages to implementing these helpful guidelines, which result in greater success for dealerships.
Jen Poudrier, VAN's Sales Development Manager, has a wealth of expertise on the importance of having well-equipped resources to empower dealers from her previous role in a dealership as a Market Sales Coordinator.
"In the world of used vehicle acquisition, knowledge is everything. That's why we've resources like the most recent eBook to give our clients the tools to succeed in a highly competitive market," said Poudrier.
VAN's 5 Process Principles eBook can be found here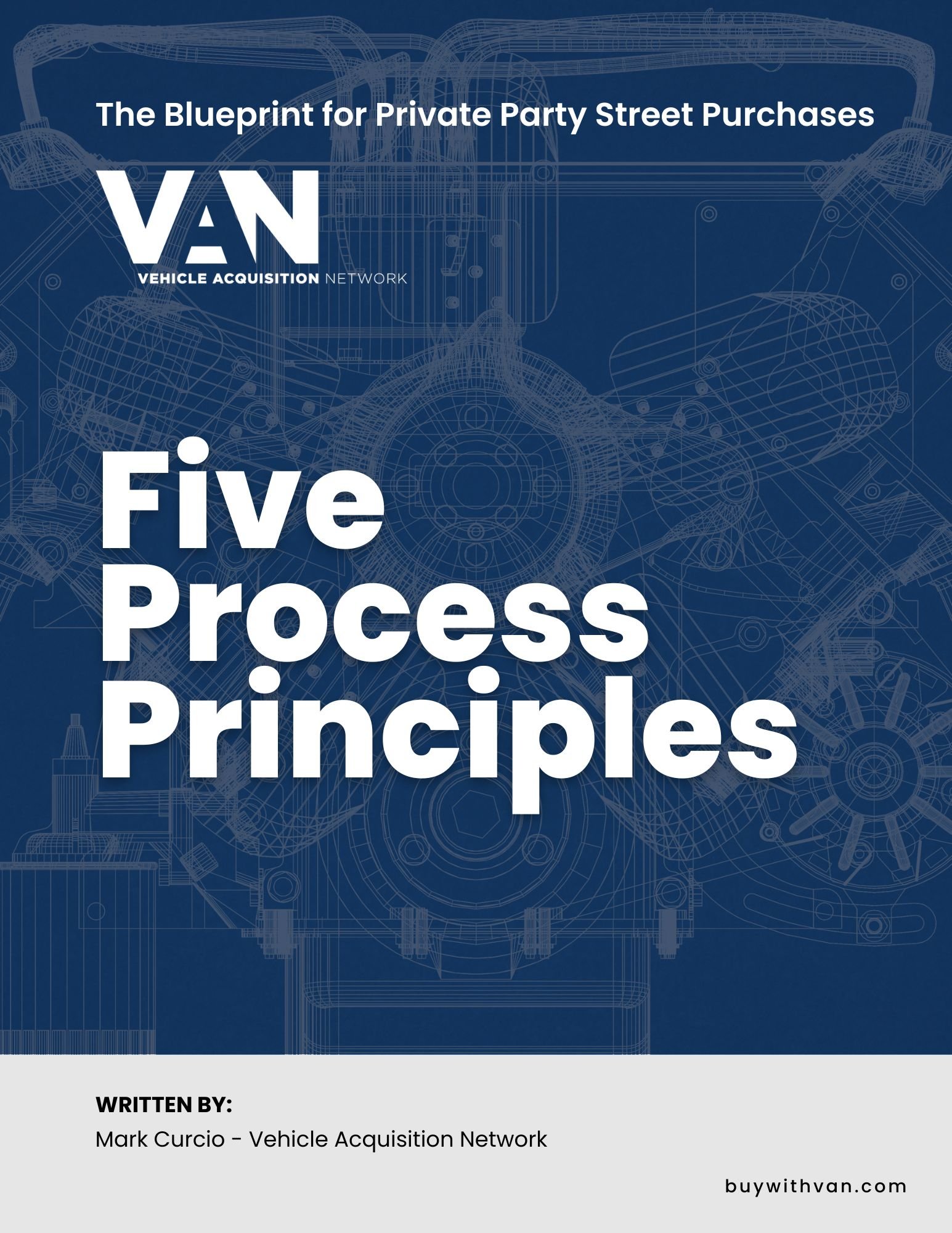 About VAN: VAN is revolutionizing how dealers find vehicles for their inventory. They provide unparalleled options and opportunities by connecting dealers to over 18 private-party platforms. And that's not all – VAN also backs up its services with experienced Performance Managers who assist in purchasing strategies tailored to platform usage.