This month, we shine a spotlight on Clayton, our esteemed National Sales Manager. With his unwavering dedication and expertise, Clayton is the driving force behind our remarkable national sales growth and successful marketing initiatives. His unparalleled ability to guide our strategy and vision has led to the development of innovative methods that consistently surpass our business objectives.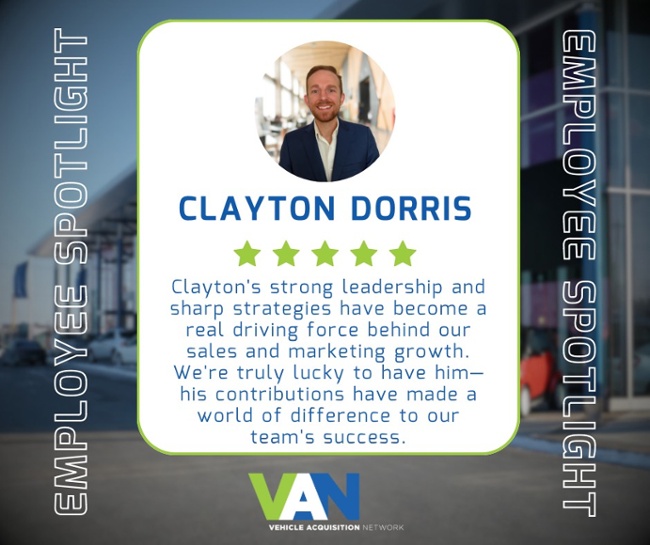 Working in collaboration with the Marketing and Operations team, Clayton has fostered an environment of collaboration that consistently delivers exceptional service to our valued dealers. His exceptional leadership and expertise in navigating intricate sales landscapes distinguish him, and during his guidance, our sales team has flourished, consistently exceeding expectations.


In addition to his professional accomplishments, Clayton's adventurous spirit extends beyond the workplace. He has a keen eye for detail and a passion for craftsmanship, which is evident in his meticulous restoration of a 1972 Chevy Super Cheyenne Pickup Truck. Furthermore, Clayton's DIY prowess shines through in his impressive 90% self-remodel of a single-family home. Just as he revitalizes his personal projects, Clayton brings the same level of dedication and precision to our sales strategies, ensuring that our operations deliver with the utmost efficiency and effectiveness, much like his beloved Chevy.
His time spent in Mexico has greatly expanded his global perspective. Immersing himself in the culture for three years, Clayton not only embraced it but also obtained legal residency, showcasing his adaptability and open-mindedness.
As we celebrate Clayton this month, we want to honor more than just his skills. His unwavering energy, exceptional leadership, and strong drive make him an indispensable part of our team. During our Zoom meetings, Clayton uplifts and inspires the entire team with his daily dose of positive quotes, a true testament to his vibrant personality. We greatly value and admire your dedication, professional expertise, and infectious optimism, Clayton. You are truly cherished by all of us here at VAN.