Vehicle Acquisition Network (VAN) proudly announces ten years of success in creating an inclusive work culture. By promoting women into leadership roles, VAN has made sure that diverse voices are heard at the table. Mary Wade, Operations Manager; Emily Gehrke, Training and Development Manager; Jen Poudrier, Sales Development Manager; and Camila, Data Manager, are just some of the many women who have taken on significant leadership roles in the company.
"We are fortunate to have a diverse and dynamic group of leaders to shape our culture and drive our company," said CEO Tom Gregg.

Mary Wade is one of the many women promoted over the last two years. She joined VAN in 2020 as a Performance Manager with 13 years of experience in the SaaS industry. After demonstrating her skills and dedication to her role, she was soon promoted to Operations Manager. "I am fortunate to work with incredibly talented and inspiring women at VAN who encourage and support me to be my best." said Mary. "I am also grateful to our leadership team for their commitment to coaching, mentoring and promoting women in our company."

After joining the VAN team as a Seller Advocate in 2019, Emily Gehrke quickly rose through the ranks and was promoted to Performance Manager in 2020 and is now their Training & Development Manager. "As a woman who has worked in this male-dominated industry since 2012, I'm thankful to work for such an inclusive and diverse company that values and empowers women," said Emily. "Tom, Bill, and Mark have long championed gender equality initiatives at their company by providing equal opportunity employees with respect, recognition and opportunities to thrive while allowing our children to be near their parents during working hours."

Jen Poudrier brought her wealth of knowledge from her previous roles as VAN Performance Manager when she was promoted to VAN as Sales Development Manager earlier this year. With her experience in having worked on the floors in dealerships before VAN, she quickly transitioned into her new role. "Joining VAN 2 years ago as a Performance Manager has been one of the most rewarding decisions I've made for my career. The leadership team has provided a supportive environment that encouraged me to share my ideas and opinions freely, " said Jen. "This has enabled me to grow within the company and gain valuable experience in the automotive industry."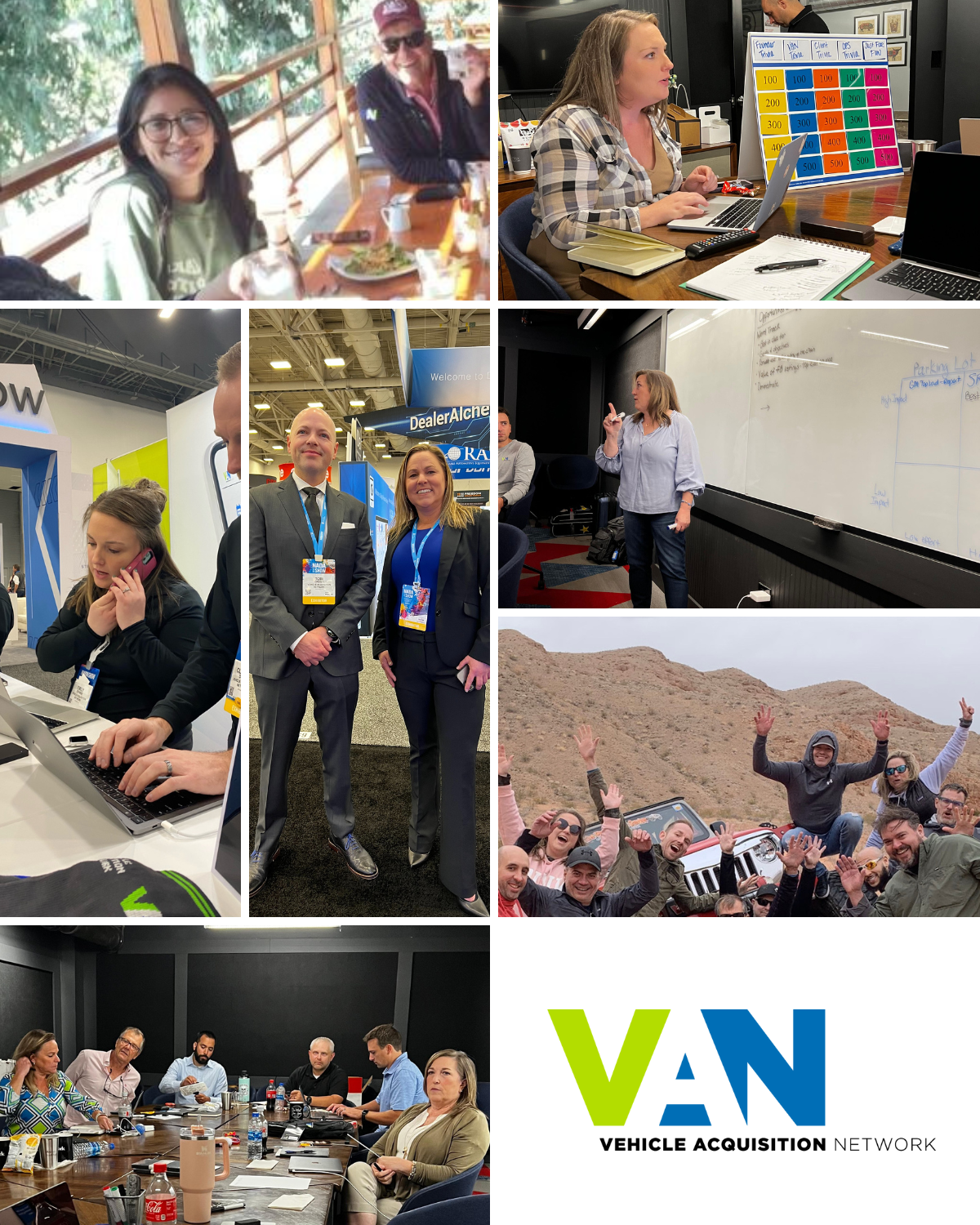 Additionally, In 2019, Camila Chavez joined the VAN team as Inventory Lead Developer. Earlier this year, she was promoted to her role as Data Manager.

The leadership team at VAN believes diversity is critical to fostering creativity, innovation, and growth within their organization. Thus creating an environment where all employees can reach their full potential while feeling included and empowered at work.