This month, we turn our attention to Ja Suaan, our Sales Support Specialist. She is the linchpin of our sales team, ensuring seamless sales processes and unparalleled customer satisfaction. Her role in prospecting outreach, handling sales inquiries, coordinating sales activities, and providing unwavering support to the sales team and our customers is instrumental in our success.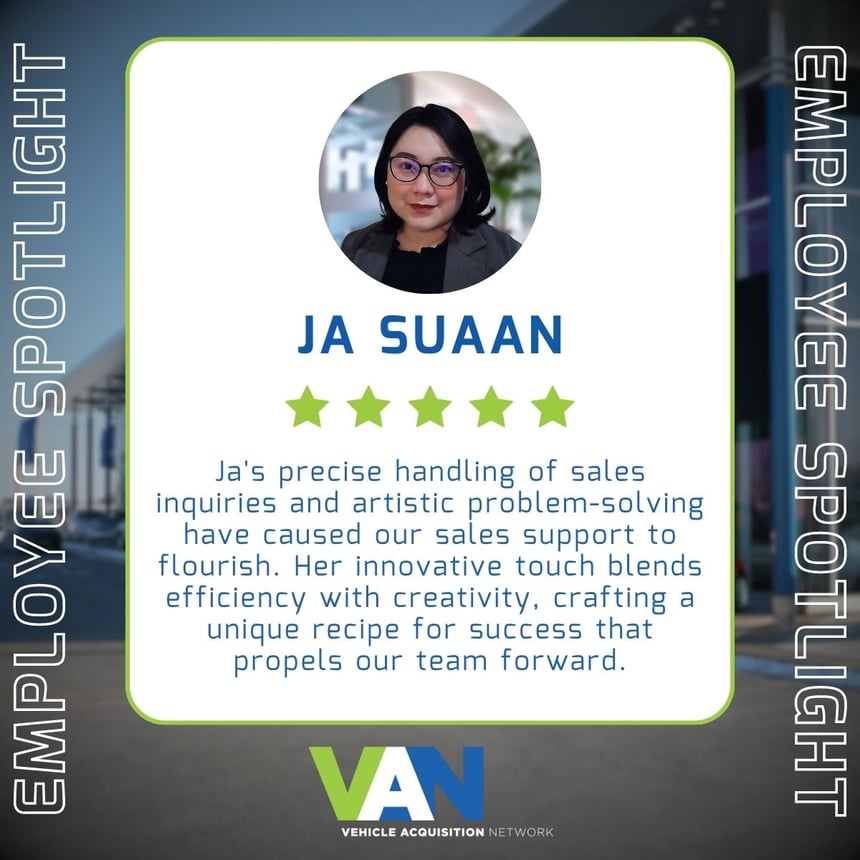 Ja has created an efficient and responsive system in collaboration with the entire sales team. Her attention to detail and ability to navigate the multifaceted world of sales support sets her apart. Under her guidance, our sales operations have become more streamlined, consistently meeting and exceeding our goals.


Beyond her professional commitments, Ja's vibrant personality shines through her diverse hobbies. Her love for cooking reflects her experimental nature, as she masterfully blends flavors and tries out new recipes. Her passion for makeup is an extension of her artistic side, a personal canvas that she adorns with skill and creativity. Her drawings, a meditative practice, allow her creativity to flow freely. And who can overlook her love for karaoke nights? Her joy in singing with friends is a testament to her spirited and lively character.
Embracing the creativity she exhibits in her culinary adventures, Ja applies a similar approach to our sales support strategies. Her ability to combine various elements ensures that our operations are finely tuned and effective, much like the carefully crafted recipes she enjoys in her kitchen.
Ja's dedication and hard work extend beyond the office, fueling not just our team's success but also her personal life. At the heart of her motivation is her son, Zander, a source of immense pride and joy. Ja often speaks of working hard for Zander, and her eyes light up when she shares stories of his accomplishments.
Most recently, Zander received an award with the highest honors, a testament to his diligence and hard work. Ja's pride in this achievement is palpable, reflecting a mother's love and her belief in nurturing excellence. The same passion and commitment she brings to her role at VAN are mirrored in her approach to parenting.


This personal glimpse into Ja's life adds another layer to her character, revealing a woman who is a skilled Sales Support Specialist and a devoted mother. Her ability to balance professional success with personal fulfillment is inspiring and resonates with many of us at VAN.


Ja's story reminds us that success is multifaceted, shaped by our roles, relationships, and the values we hold dear. Her life outside of work enriches her contributions to our team, and we're truly fortunate to have her as part of the VAN family.