At this year's Digital Dealer Conference and Expo in Las Vegas, I met with dozens of industry partners and automotive retailers with the goal of learning everything I could about our industry. As I boarded my flight out of Vegas after the show I thought about the changes facing the industry and what the local dealers provide for their communities.
Changes
From stores closing due to lockdowns to inventory shortages to staffing challenges to interest rate hikes to the acceleration of electrification, automotive retailers have endured about 4 decades' worth of change in less than 3 years and 2023 looks to be no different.
Industry experts are expecting (and are already seeing) consumer demand down-shift into more affordable units with expected pressure on the sub-$25k used market to intensify. This makes sense as economic fears and the Fed's never-ending string of rate hikes make both buyers and banks more conservative with their dollars.
Electrification will intensify with new EV tax credits coming online in the United States. OEMs are pushing franchise dealers to get on board with EVs and some are using fewer carrots and more sticks. The tension between OEMs and dealers was front of mind for many in Vegas.
One thing that wasn't really changing as much as I thought it might have is consumer preferences. Despite the pandemic forcing many shoppers to an online-only shopping experience, there were several speakers sharing data that support a shift back to in-store car buying. Consumers still see the value of the in-store retail experience.
Responsibility to Community
Beyond providing a great in-store experience for customers, retailers feel a real sense of responsibility to their communities and employees. I had a great conversation with a 3rd-generation owner about the failure rate of businesses during the 3rd-generation of family ownership. She felt a deep responsibility, not to her family's name or legacy, but to the people who work for her and the causes her store supports in her community.
That conversation stuck with me, automotive retailers provide more than transportation options. They provide little league sponsorships, job opportunities, tax revenue, and more.
Looking forward to 2023, as we know it will be full of changes. I also know that our industry is ready for the changes.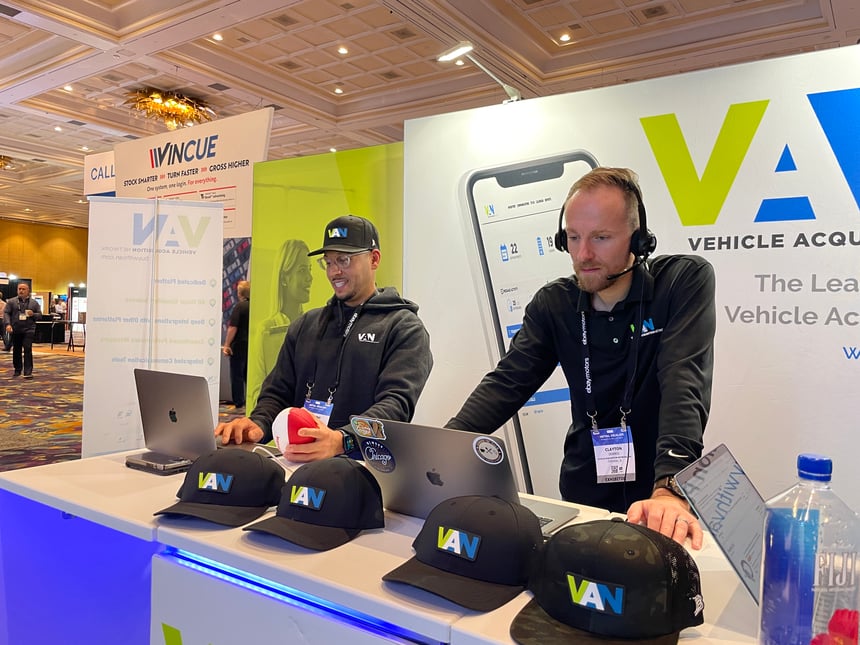 ---
Need to speak to Clayton about how VAN can help your dealership? Hit the button below!