As the Automotive industry evolves, it regularly introduces new technologies and processes. To keep up with these changes, dealerships must ensure that their employees are adequately trained and equipped to handle new challenges. This is where Vehicle Acquisition Network's (VAN) new Learning Center comes into play.
Recently, VAN announced the introduction of a new learning resource center built within the VAN ENGAGE platform that will provide partners with 24/7 access to training resources. This is a significant development for the company and its dealership partners, enabling them to access training support at their convenience to enhance their skills and knowledge.

"VAN is constantly striving to bring best-in-class tools, technology and training that will enable our dealership partners to become more productive, efficient and profitable." expressed VAN's COO, Mark Curcio. "VAN University represents a wider company project to standardize and streamline our training resources, helping dealers obtain a return on their investment faster with VAN."

The new learning resources will be available to all customers through the VAN platform and will offer various features to make learning easier and more accessible. These features include:
1. Easy-to-use interface: The learning resource center will feature a user-friendly interface, ensuring easy navigation and enabling users to access the relevant information promptly. Such an intuitive interface will save users' time and enhance the learning process's efficiency.

2. Wide range of training topics: The resource center will offer a wide range of training topics that help to improve a user's overall efficiency and effectiveness.

3. Accessible on multiple devices: The resource center will be accessible via various devices, such as smartphones, tablets, and laptops, enabling users to access training materials at their convenience, regardless of location.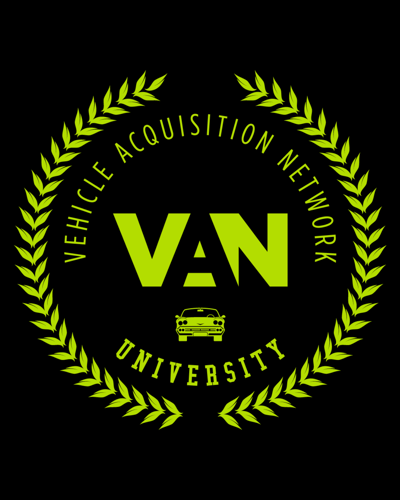 The introduction of VAN's new learning resource center is a significant step forward for partners, enabling them to access a variety of training topics without having to navigate to a separate application or location, ultimately improving their performance and productivity.
"VAN University is a resource that will allow our dealer partners to train at their disposal, whether it be after working hours or during their weekend at home," said Emily Gehrke, VAN's Training & Development Manager. "We hope that this resource center will enable dealers to use our already user-friendly platform more effectively, freeing up their focus to achieve their ultimate objective of purchasing cars."